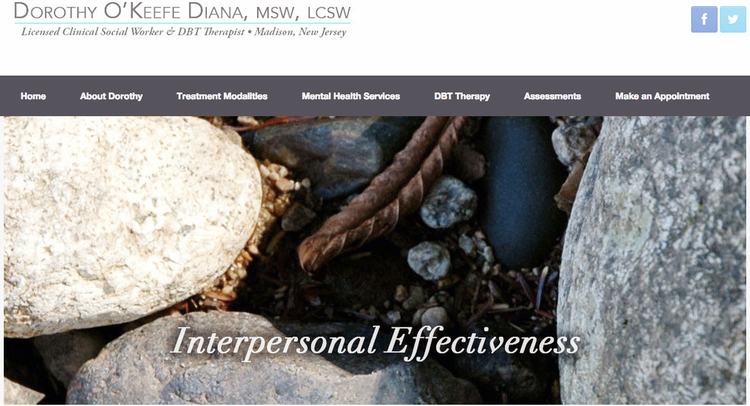 Every marketing tool you have—from the name on your door to the bill you send clients—directs people to one place: your website. It's the most important marketing tool you have. Does your website reflect your message? How does it look on mobile devices, or on one browser over another?
At Scott Capitani Lubertazzo (SCL) we'll work with you to make sure the big picture transfers on the go and communicates the business you're in now – not the one you were in 10 years ago. SCL also will recommend electronic marketing initiatives that can be developed in conjunction with website verticals such as news updates, blog entries or project additions, or as add-on templates for as-needed announcements.
When Licensed Clinical Social Worker and DBT Therapist Dorothy O'Keefe Diana opened her own practice, she turned to SCL for a website rewrite and redesign that better explained her treatment modalities.
Advance Your Business with Writing That Gets Results