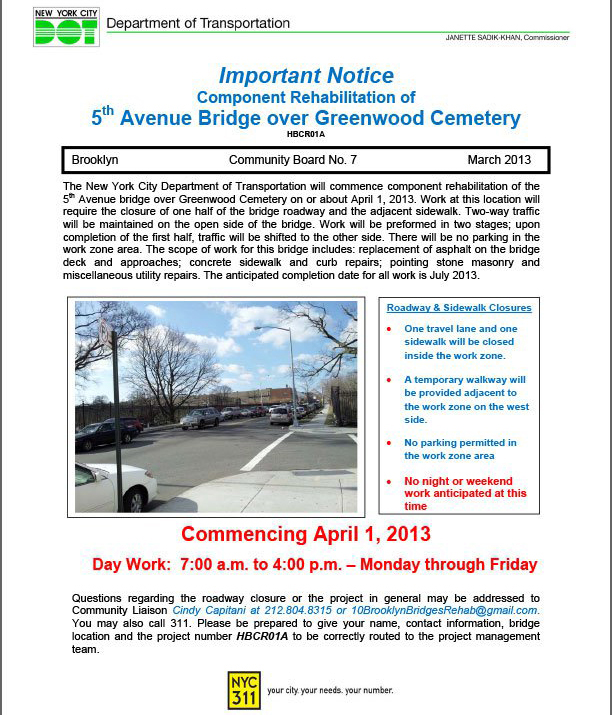 As a newspaper journalist for 20 years, Scott Capitani Lubertazzo's founder and head writer Cindy Capitani knows the media can be an important link in communicating information. Equally important, however, is considering the receiver of the information, as well as the delivery method.
When the New York Department of Transportation needed to spread the word about bridge work in a Brooklyn neighborhood, they used a combination of door-to-door, email marketing and community meetings to deliver the notices.
What message do you need to communicate and who is the intended audience? Call Scott Capitani Lubertazzo at 201-966-8900 for a free Audience Information Audit to help you decide the best communication method for your message.
Advance Your Business with Writing That Gets Results